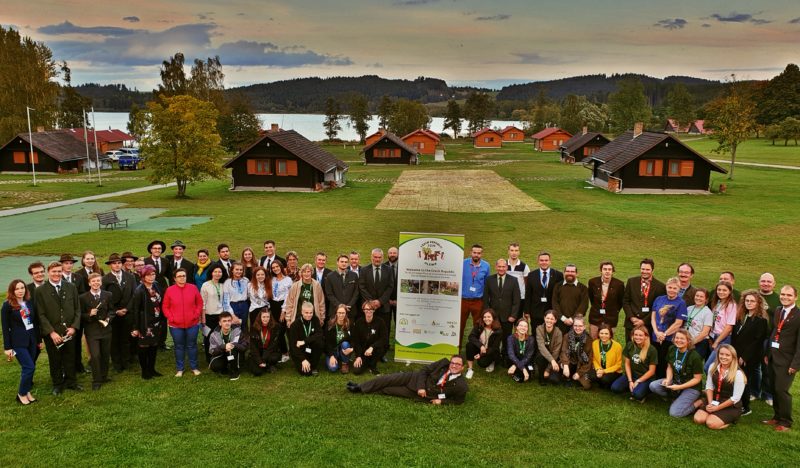 The finals of international YPEF IX 2019 took place in Olsina near Český Krumlov (Czech Republic) from 24 to 27 September 2019. This year 7 teams – the winners of the national stages – took part in the YPEF finals.
According to the regulations, some of the competition was carried out in national teams and others in international mixes as "integration by education". The winners of this year's edition were selected in the category of forest and forestry of European countries and multimedia presentations on "The water in the forest". They were the team from Estonia. Congratulations to the winners!
The final results were as follows:
1 ESTONIA
2 LITHUANIA
3 CZECH REPUBLIC
4 HUNGARY
5 UKRAINA
6 ROMANIA
7 POLAND
In outdoor activities, the winner team "FORESTCZ" consisted of: Denis Petrov (EST), Jiří Moucha (CZ) and Sara Nagy (ROM).
All participants won with their weaknesses and found friends among students from other countries. Indeed everyone has won! They also won attractive prizes in the form of tourist equipment that will help in hiking through the forests of Europe.
[ngg src="galleries" ids="13,14″ display="basic_thumbnail"]