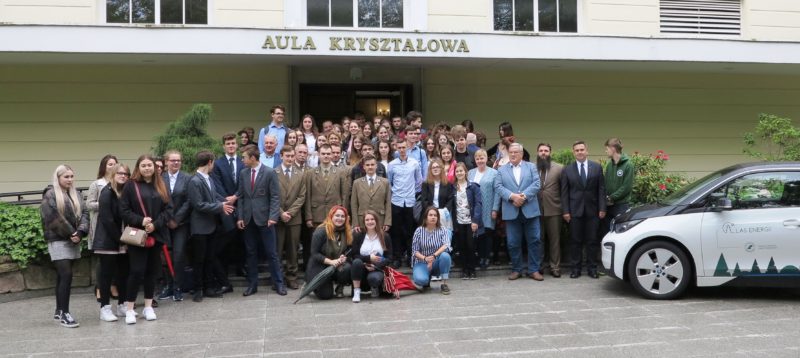 YPEF IX edition has been held at Warsaw University of Life Sciences – SGGW.
On May 22, 2019 in the Crystal Auditorium of Warsaw University of Life Sciences in Warsaw, the National Final of the IX edition in Poland took place. The competition is organized by the Society of Friends of the Forest and the Forest Faculty of WULS-SGGW with the support of the State Forests Information Center.
Based on the results from the elimination to the final stage, 21 three-person teams (including one double) were qualified, 20 of whom entered the final competition. An English-language test consisting of 30 questions was waiting for the participants.
The team representing (second year in a row) Second High School in Raciborz under the care of Mrs. Bogumiła Bąk, composed of: Karolina Hulboj, Natalia Włodarczyk and Magda Grygiel, was qualified to take part in the YPEF European Final in the Czech Republic.
All participants along with their teachers received commemorative diplomas for participation and materials promoting the State Forests and the Warsaw University of Life Sciences. The laureates of the first three places got prize kits from State Forests,
Society of Friends of the Forest and WULS-SGGW.
Congratulations to all finalists and their teachers who, despite the protest actions in schools, encouraged young people and prepared them to take part in our event.